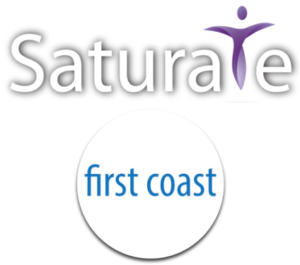 Saturday, September 7th, 2019
Nassau – Duval – St. Johns – Clay Counties
%-m
Months
:
%-n
Days
:
%-H
Hours
:
%-M
Minutes
:
%-S
Seconds
:

July 9th

World Golf Village Kickoff Luncheon

Adopt your zip code, and join with churches uniting to take the Gospel to every home in the First Coast.

1st Week of August

Maps & Materials

Neighborhood maps and gospel materials will arrive for distribution and assembly.

Strategize with zip code church partneers, divide maps and materials, and assemble your packs.

Sept 7th-30th

Saturate First Coast!

We launch! Believers will walk the streets, pray for their neighbors and share the gospel to almost 570,000 families!
In Duval County for example, 32208 has about 14,000 households.
If 7 churches covenanted together to adopt that zip code, they could each take responsibility for about 2000 homes.
Saturate USA has found that 1 team (of 1 or 2 people) could saturate 50 homes in 1 hour. That means a church with 20 teams could saturate their 2000 homes in about 2 hours…meaning these 7 churches could completely saturate their zip code in just 2 hours!
If all 54 zip codes in the First Coast has this same strategy, the entire First Coast could be saturated with the Gospel in just one weekend!